The national Bank of secretive talks Gontareva with the Kremlin's banker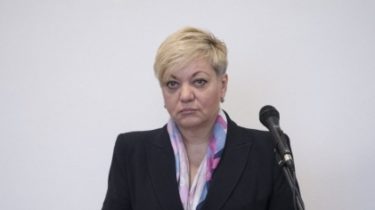 National Bank has confirmed the appointment of the head of the institution Valeria Gontareva the head of the Russian state Vnesheconombank Sergey Gorkov in Kiev where they talked about capitalization owned by the Russians and "Prominvestbank". Any other information in the NBU refused to provide, according to a story TSN.19:30.
This was the result of the Deputy address of Igor Lutsenko to the national Bank. "When I asked what results, what documents were signed, I simply was denied any information. It is unknown what she and the FSB-schnick said – even the deputies about it don't want to tell", – surprised the MP.
Comments
comments