In Paraguay, turned over the "stuff" money wagon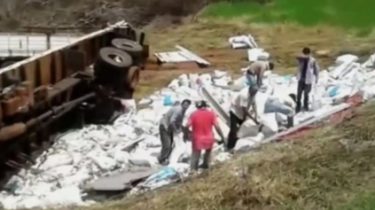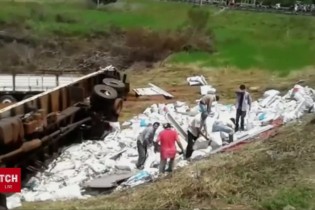 In Paraguay, turned over the car with the money.
This is stated in the plot of TSN.Ranok.
The truck was opravljal to the Central Bank confiscated the Venezuelan currency. It was collected in the Paraguayan border town where smuggling is common. In General, seized 30 tons of money and drove them to the Bank to establish the origin of the currency. The truck, which overturned, was only part of the amount. Money under the protection of gathered and placed in other machines. Causes of accident are now investigating.
Earlier it was reported that Russian companies exported from Venezuela pile of cash, which has depreciated and has become "wrappers".
Comments
comments