Blow to the hopes of Moscow: the US does not see conditions for military cooperation with Russia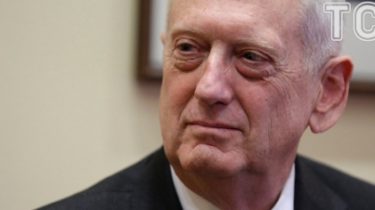 The Minister of defence of the USA James Mattis said that he sees no conditions for military cooperation with Russia, dealing a blow to the hopes of Moscow to improve relations with Washington after the election of Donald trump to President.
About it writes Reuters.
This statement is probably the most clear indication from the administration trump the fact that the prospect of any serious cooperation between American and Russian military in the fight against "Islamic state" in Syria is unlikely in the near future.
"We are not able now to cooperate on a military level. But our political leaders will interact and try to find common ground," he told reporters Mattis.
Recall that just a few hours before the performance of Mattis, the President of Russia Vladimir Putin said that in the interests of both countries to restore dialogue between their intelligence services.
American intelligence agencies, however, expressed warning against Russia, accusing Moscow of unleashing a campaign of cyber attacks against the Democratic party, aimed at helping Trump will win the election on 8 November.
See also:
From a position of strength: the United States and NATO must defend itself in response to actions of the Russian Federation – the head of the Pentagon
We will remind that the Deputy Minister of defense Bob Vork met with Ukrainian foreign Minister Pavel Klimkin at the Pentagon.
Both officials discussed the recent escalation of violence by the joint Russian-separatist forces in Eastern Ukraine, and US efforts to assist in the defence field to improve the internal capabilities of defence of Ukraine and the professionalization of the Armed forces.
Comments
comments