The national security Council ordered the Cabinet to immediately check the validity of utility tariffs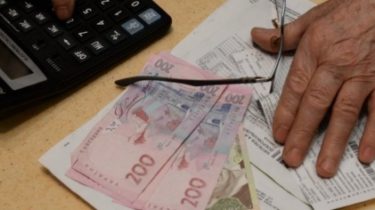 In the near future the Cabinet of Ministers jointly with the National Commission which performs state regulation in energy and utilities, must immediately verify the correctness and validity of tariffs for housing and communal services in Ukraine.
The corresponding instruction was given by the national security Council and defense of Ukraine together with the introduction of emergency regime in the energy sector due to the shortage of anthracite coal. His delivery from the occupied Donbass for three weeks to block the volunteer battalions.
See also:
In Ukraine will rise again the cost of electricity for the population. The new tariffs
"Study objective, the economic and social validity of the established tariffs for energy carriers, electricity, housing and communal services and to study possible measures to improve the mechanisms of state regulation in the sphere of natural monopolies and control of business entities, corporate rights which belong to the state, as well as to inform the public about the results of this work", – stated in the decision of the Council.
We will remind, state of emergency in the energy sector began to operate in Ukraine today, February 17.
Comments
comments