Keeping silent: the attackers are not told why viatrovych attacked the police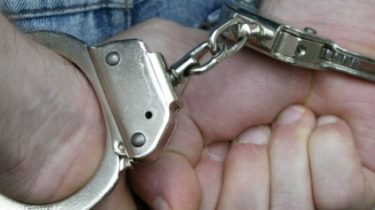 Detention for the attempted attack on the head of the Institute of national memory Vladimir Vyatrovich not explain the reason for their actions.
About this "Ukrainian truth" head of the Department of communications of GU-Ukraine in Kiev, Oksana Blischik.
"All three – not local. We have established who they are. One native of Cherkasy, Chernivtsi is one and one Khmelnytskyi regions," she said.
The young men refused to explain their actions, citing article 63 of the Constitution of Ukraine. The police is on their records of violations.
See also:
After the attack on Vyatrovich unknown poured paint under the door of the Institute of naramata
We will remind, unknown persons near the building of the information Agency "UKRINFORM" attacked Vyatrovich. In particular, at 13:30 a few people in front of the building attacked Vyatrovich, and then security threw them in different directions.
Unknown men tried to attack Vyatrovich, when he came out of the underpass near the metro station "Theatre" and went to the building of the news Agency at a press conference.
According to Vyatrovich, when he almost went to the Agency, one of them tried to hit him in the face, one was holding back.
Later, the Deputy Chairman of the National police Andrew kryschenko said that three people after the incident have been detained.
Viatrovych went to the district police Department to write a statement about the attack.
Comments
comments