Channel four have agreed to another ceasefire in the Donbas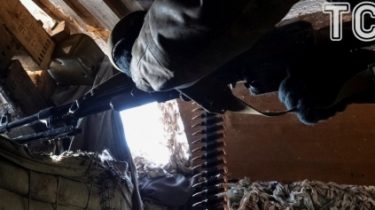 In the Donbass must be another truce. Ceasefire agreed in Munich, Germany Norman Quartet – Russia, Ukraine, Germany and France. Also, the parties must dissolve heavy weapons in ATO area.
This was at the end of the meeting said the foreign Minister of Germany, Sigmar Gabriel, reports "European true".
"All parties agreed to adhere to the agreements of the Minsk group, which agreed a ceasefire that should be given heavy weapons, and also to give the opportunity of the OSCE mission to monitor where the weapons are, as well as the regime of silence. Secondly, we agreed that the Red Cross will have access to the occupied territories)," said Gabriel.
See also:
Jean-Marc Ayrault of the meeting of "Norman format": to cease fire and withdraw weapons
Only after the ceasefire and withdrawal of weapons will begin the political process of conflict resolution in the Donbass, said the Minister of foreign Affairs of Germany. This statement is also supported by the French foreign Minister. The Ukrainian and the Russian side has not yet commented on the results of the meeting.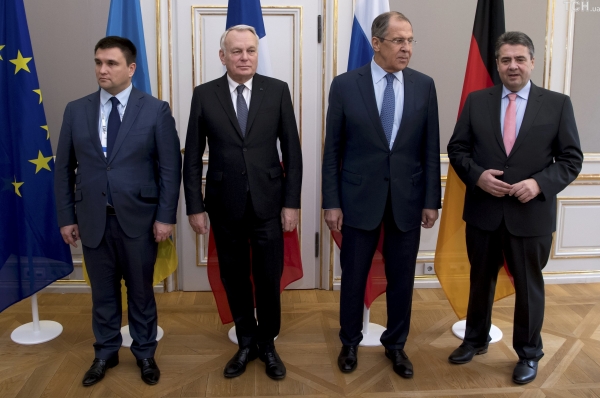 Reuters
The German foreign Minister said that agreement was reached on a new meeting devoted to agreement on the parameters of a political settlement.
"We'll see you in the next few weeks to prepare the political process, it will be our most difficult task. But without the silence and withdrawal of heavy weapons we can't start a political process", – said Gabriel.
The Ministers also called for the lifting of the blockade of coal supplies from the occupied Donbass.
Earlier it became known that the United States will not join the negotiation process on the resolution of the armed conflict in the Donbass.
Comments
comments