Work on the reactor of the Ukrainian nuclear power plant made a firm from the sanctions list USA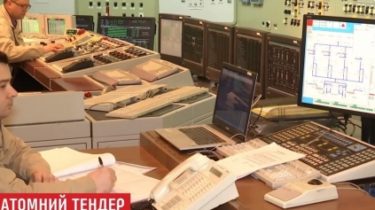 The tender for testing the nuclear reactor of the South Ukrainian NPP can win the Russian company that appears in the sanctions list of the USA. But the welding Institute Paton, who has twice submitted documents, the contest was suspended because the customer believes that the Ukrainian company has no experience, says the story TSN.19:30.
The youngest at the nuclear power plant third unit earned 27 years ago and designed to last 30 years. To produce electricity, and further, he needs validation, in particular, the strength of the case. To search for audit tender announced, and the RBOT itself appreciated nearly 52 million. To implement the project volunteered three companies: Ukrainian Institute of electric welding Paton and two Czech companies. However, domestic experts were soon removed from the tender. "The reasons are unfounded," – says the Deputy General Director Valery Prokudin.
Comments
comments