The Kremlin said that the recognition of passports ORDO not violate international law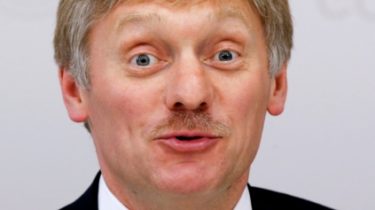 Press Secretary of the President Dmitry Peskov said that the legalization of Vladimir Putin "passports" ARDLA in no way violates international law.
About it reports RBC.
See also:
"Removed the curse from the residents of Donbas": the reaction of Russian politicians to legalize Putin "passports" ORDO
"The decree does not violate and is not in violation of international law. It is a de jure alignment situation", — said Peskov.
He also stressed that this step "does not violate the Minsk agreement" and that "there is no reason for the aggravation of the situation".
See also:
Poroshenko and Klimkin has linked the recognition of the Putin documents ARDLA conference in Munich
This Peskov said that the signing of the decree was motivated by "purely humanitarian reasons".
We will remind, on Saturday, February 18, the second day of the Munich security conference where world leaders urged Russia to fulfill the Minsk agreements and de-escalation of the conflict in the Donbass, the press service of the Kremlin reported about the signing by Vladimir Putin of the decree about recognition of the so-called "passports" ARDLA.
See also:
Long live Minsk-3. The reaction of politicians and experts on Putin's decree on the recognition of the passports of militants
President Petro Poroshenko said in response that while recognizing the "passport", "DNR" and "LNR", Russia's President Vladimir Putin once again confirmed that the occupation of Donbass under the control of the militants-separatists, and the Kremlin directly.
The legalization of so-called "passports" terrorist "LNR" and "DNR" was condemned by the international community, in particular negatively spoke at the U.S. Embassy in Ukraine and the OSCE, calling such actions a violation of the Minsk agreements and the demolition of peace efforts in Ukraine.
Comments
comments