In Kiev for the first time will show the famous flag Chornovil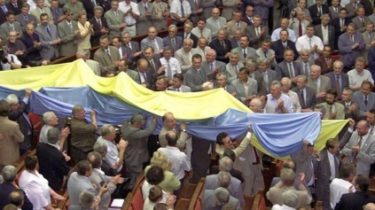 Already on March 2 in Kiev will have the unique opportunity to see the eight-metre flag that Vyacheslav Chornovil and his colleagues brought in the Verkhovna Rada on 24 August 1991. Since then, the most famous flag of the country has never left the walls of Parliament.
Flag along with hundreds of exhibits will be presented in the Newseum, which will open in "Mystetskyi Arsenal" on March 2. The project, dedicated to the 20th anniversary of TSN, talk about news production, television gastronomy and history of the main events of independent Ukraine.
In addition, Museum visitors will be able to see the "heart" of the aircraft record An-225 "Mriya" — the element of one engine weighing over 5 tons. Transportation and installation of this facility were made possible thanks to a special transport capsule, which he'll be placed with a crane, and in this form will be sent to the "mystetskyi Arsenal".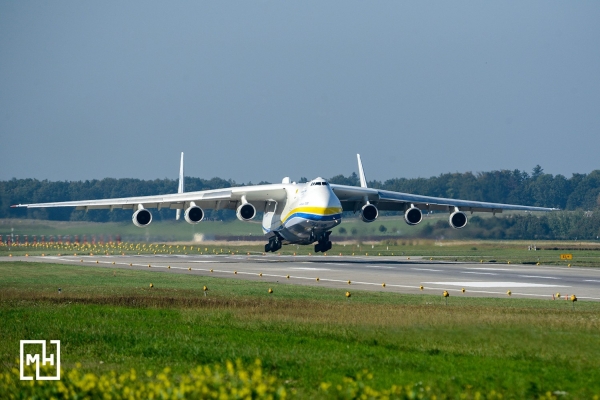 "We are proud to have brought together under one roof artifacts that previously and never were seen together, — says Director of the news broadcast "1+1 media" Sergey Popov. — Engine airplane "Mriya", award statuettes Jamala and Ruslana, Olympic medals Lilia Podkopayeva, the championship belt Vitali Klitschko, space food and "Kobzar" had been in space with Leonid Kadenuk, banners 1991 and 2004, the helmet — witness to three revolutions and many more. We also want to show the Ukrainians how to create news, so prepare interactive area where everyone can try yourself in the role of facilitator and reporter: to record the weather and news, to find yourself in the TSN Studio or on the podium of the Verkhovna Rada".
In addition to artifacts and interactives, the audience can hear stories of heroes news, tests knowledge of news and the ability to distinguish truth from fiction, secrets of journalists and the voting for the 10 most important events in the history of independent Ukraine.
Museum news 2 – March 26.
Work schedule: Tuesday-Sunday, from 11:00 to 20:00.
Place: "mystetskyi Arsenal", lavrska street, 10-12.
Ticket price: 60 UAH. For children, students and pensioners – 30 hryvnia.
All proceeds from ticket sales will go to the development of cultural projects "art Arsenal."
Comments
comments