Firtash won a green card. As the Network has responded to the decision to extradite the oligarch in USA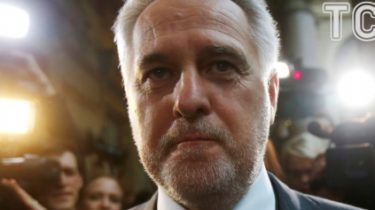 Politicians, opinion leaders and ordinary users of social networks are actively discussing the decision of the Austrian court, which was allowed to extradite to the US, the Ukrainian oligarch Dmitry Firtash.
A local court allowed the appeal of the American side. It was a question of admissibility or inadmissibility of extradition. Now us investigators have to figure out whether to call the Ukrainian businessman a criminal.
See also:
Business Empire Firtash hit the "offshore lists"
In social networks have expressed the view that Firtash won't be silenced and can tell a lot about the influence of Russian President Vladimir Putin on Ukrainian politics, and I remember an interview with the tycoon, in which he confirmed that he may face 50 years in prison.
People joke that Firtash won a green card and the gift received a visa thanks to the Austrian court.
Recall that Firtash was detained in Austria in March 2014 at the request of U.S. investigators but was released on a record for Austria pledge in 125 million euros. America is fighting for the extradition of Firtash three years. The US accuses Firtash that he with the help of bribes for a total amount of 18.5 million dollars wanted to get permission to mine titanium in India.
Firtash's lawyer says that the United States insists on extradition, because not only is interested in these contacts, but also because the claim to all the assets of Firtash, including in Austria. And calls the case politically motivated. Therefore, the protection urged Austrian justice not to do Firtash "hostage of America."
Comments
comments