Zakharchenko told how he fled from Kiev through the barricades of Maidan protesters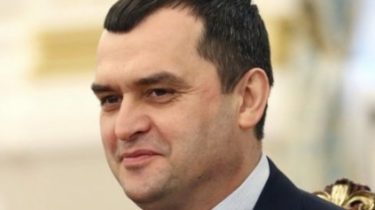 The former head of the MIA of Ukraine under Yanukovych, Vitaly Zakharchenko said that when in January 2014, he traveled from Kiev through the barricades of Euromaidan activists, he was not even stopped.
He said this on air of the Russian TV channel "Russia1".
"I own with a small group left, drove through the barricades. For me it was even weird. We easily passed. We just did not check", – he said.
According to Zakharchenko, after that he was in the Donbas.
"When I was contacted by Yanukovych's team to leave the Donbass, for me it was an emergency and even critical, because even in the Donbass, at Home, I have no support," he said.
Also Zakharchenko assured that they "just went hunting".
"It was confirmed in the Crimea, where we then also profit. In the Crimea arrived Avakov, Turchinov, Nalivaichenko with a group of people to physical destruction," – said the former head of the interior Ministry.
We will remind, eks-the Minister of internal Affairs of Ukraine Vitaliy Zakharchenko, who is now wanted by law enforcement authorities, received in the Russian state Duma as an expert in the Committee on property issues.
"I have Ukrainian citizenship refused, I have a Russian passport. In this there is no contradiction. Under Russian law, I am obliged to inform the relevant authorities, the Federal migration service that I have dual citizenship," explained Zakharchenko.
Comments
comments