A voice from the past. Yanukovych spoke again and said that writing letters to Putin and the Tramp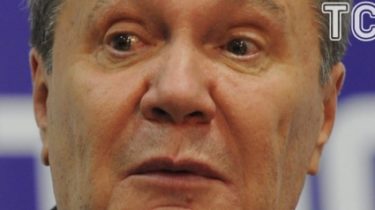 TSN got a video interview of former President of Ukraine and the fugitive Viktor Yanukovych several TV channels in the Russian Rostov-on-don.
This is stated in the plot of TSN.Ranok.
On the anniversary of the shootings on the Maidan and escape from the Ukraine, he once again laid out his own version of events three years ago. Thought about the fate of Donbass, Russians called "countrymen" who are rooting for Ukraine. And assured that very much wants to return Home and take part in its reconstruction.
See also:
Yanukovych has until March 5 to see a case of treason
Besides, eks-the President is going to send letters to world leaders with a request to settle the situation in Ukraine. His addressees – the authorities of Germany, France and Poland, as well as leaders of some European organizations. Separately among recipients Yanukovych said Putin and trump. The content of these letters did not disclose, but promised that later they will be widely available.
"I decided to send letters to a number of heads of States parties, the preparation of agreements on settlement of political crisis in which is set forth in detail the Genesis of the conflict, the role of Western intermediaries, the development of the situation and make proposals to overcome it", – Yanukovych told.
Earlier eks-Minister of internal Affairs of Ukraine and fluent Vitaly Zakharchenko told about the secret plan of the President to settle the Donbass Berkut.
Comments
comments