Valentin Reznichenko: "I and my colleagues – part of the President's team. It is strong and works"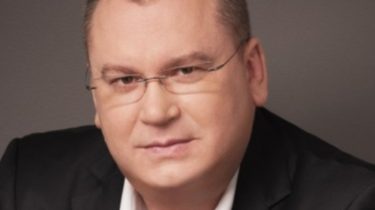 True
Dnipropetrovsk regional state administration continues to develop electronic services iGov and Prozorro, and the maximum amount of information about the activities of the regional authorities is already available online. About this in his interview with "Glavkom", said the head of Dnipropetrovsk regional state administration Valentin Reznichenko.
"We are actively engaged in work with RSA professionals from all fields and has long moved on to project management when under each individual project – going consolidated team of professionals from adjacent areas. Here we have Dmitry Dubilet, my Advisor, who, as we know, will reach results. Therefore, we are actively engaged in iGov and achieved success. We also have a public organization, which with us has been implementing ProZorro. In result, purchases are only made at the appropriate level – seminars on how to use the system, which collect a full house. In addition, the maximum amount of information about the activities of the OSA are available online", he said.
As reported, in January 2017 in the Dnipropetrovsk region through Prozorro was carried out over 8000 procurement. Thus, the number of auctions on the basis of this electronic platform for the year increased by 5 times. Most active in Prozorro works in Dnipropetrovsk regional state administration. In January she made 2,5 thousand procurement of 1.2 billion hryvnia.
"In January, 2.7 thousand entrepreneurs competed for the right to sell goods or services by the state. A year ago, participants were only about a thousand. The Dnipropetrovsk region is constantly increasing as the number of lots registered in Prozorro and the number of entrepreneurs wishing to cooperate with the government. Thanks Prozorro budget saves, and the business earns," said the head of Dnipropetrovsk.
In his interview, Reznichenko stressed that the promotion of these initiatives carries out the command of the President Poroshenko, which he represents.
"This is not a team Reznichenko, and the President's team as he is responsible for the institution of the governorate, and we promote its initiatives. I often hear that Poroshenko is a small bench. But his team is strong and works, I know it's weird, because I and my colleagues – part of it", – he stressed.
Comments
comments