The GPU explained why withdrew the petition against the former Minister of revenue Klimenko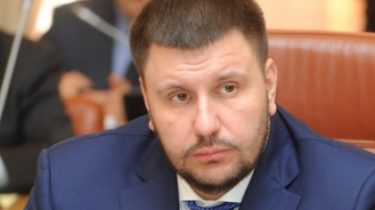 The military Prosecutor's office withdrew from the court, the application for special judicial investigations against former Minister Alexander Klimenko, because of the need to "eliminate" some technical shortcomings.
It is reported by the General Prosecutor of Ukraine.
"The General Prosecutor's office requested to keep calm "fans" of the ex-Minister of income and fees Alexander Klimenko. The petition for granting permits for special pre-trial investigation in respect of A.V. Klimenko was withdrawn from the court to correct technical flaws and the admission procedure documents confirming the presence of A.V. Klimenko outside Ukraine", – noted in GPU.
Besides, by results of consideration of the appeal of the defenders Klimenko on remand, the court of appeal of Kyiv with the participation of defenders Klimenko, last remanded in custody in connection with the fact that the last is in the international wanted list.
See also:
In GPU reminded, of what crimes suspect Klimenko
It is noted that this decision of the court is final and not appealable.
"Is prejudicial fact that Alexander Klimenko refuses to appear in the investigation and trial. This decision of the court will be attached to the petition for granting permission to carry out a special investigation in respect to Klimenko, which will be filed in court within a few days," – said the Prosecutor's office.
In addition, the GPU added that this decision of the court will be used by the prosecution in proving the absence of Klimenko in Ukraine.
Recall Klimenko charged with participation in an organized criminal organization, the Commission in its composition the most serious crimes against state property, crimes of average and small weight in the sphere of economic and service activities that caused serious consequences in the form of material damage to the state of $ 3.1 billion UAH, that is in especially large sizes.
February 9, Kyiv court of Appeal allowed the in absentia arrest of ex-Minister of income and fees Alexander Klimenko.
Comments
comments