In avdeevke of Donetsk beat "Grad", and from Makeyevka tank fires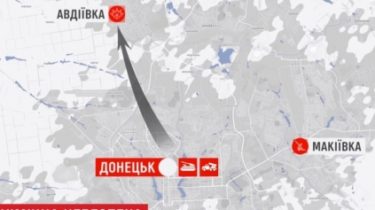 The evening Avdeevka has undergone a powerful artillery strike. The inhabitants of the occupied Donetsk in the network report that the enemy is firing from heavy artillery, in particular, the "Hyacinths" and "Grad", and from Makeyevka and Yasinovataya beaten cannon artillery and tanks, according to a story TSN.19:30.
According to unofficial information, the damaged homes of civilians. As a result of previous shelling of Avdiivka, several districts of Donetsk and Yasinovataya were left without water, because the fire were filtering station. Her work stopped and personnel evacuated. Ecological disaster did not happen because the broken chloroplast actually empty. "A small amount of chlorine in a gaseous form, which was at that time in the pipeline, was in the air," – said the Deputy Minister of the temporarily occupied territories and internally displaced persons Georgy Tuka.
Comments
comments