In the Internet appeared the video visit Nadezhda Savchenko captured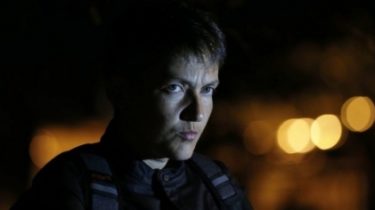 In the Internet appeared the video of the meeting of the people's Deputy of Hope Savchenko Ukrainian military who are in captivity of militants.
Related videos published in Youtube one of the journalists who were in non-government controlled areas.
In particular, they show that Savchenko was able to talk with six Ukrainians, who are in prison separatists in Makiyivka. The MP visited the jail and asked about the conditions of detention of Ukrainians.
"Hold on, guys … you'll soon be free," – said Savchenko is a prisoner of war.
Following the visit, she made a short statement to the press in which he called on the leaders of the "Normandy format" (Russia, Ukraine, France, Germany) to exchange all for all.
"I ask the Ukrainians and the world to support our boys as at the time supported me when I was in the prisons of the Kremlin", – she added.
Recall, Savchenko said that she was captured by fighters of "DNR" in Donetsk with a humanitarian mission. Its main goal is to visit Ukrainian prisoners and to give them humanitarian assistance. According to the Deputy, the health of many of the hostages is severe and requires immediate and skilled medical care, and the lives of some of them under threat.
Comments
comments