Kyiv Advisor to Manafort disown "plan" in Donbas – media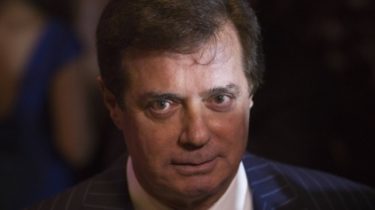 Advisor Paul Manafort Constantine Kilimnik called the fake article by "Radio Svoboda" about the existence of "plan Manafort" on settlement of situation in Donbas.
It is reported by Ukrainian news.
Information in the article, he called fiction. But he confirmed the meeting and that the meeting with the journalist of "Radio Svoboda" Miller, but stressed that no interview is not allowed.
Clink added that he did not know whether there is a "plan of Manafort" on the settlement in Donbass.
However, journalist Christopher Miller assures that the interview was not fake, writes "Ukrainian truth".
"It was real and was recorded. We were in the company of two other people, including a journalist for the New York Times", – he stressed.
"However, the header (article – ed.) in this case is inaccurate. Nowhere in my article I'm not saying that was the "plan of Manafort". There is only a personal plan Kilimnik that is mentioned in my article," he concluded.
See also:
A man-eating bear. Why the dominance of Kremlin plans to "save Donbass"
Formerly a well-known newspaper The New York Times reported that a week before Michael Flynn resigned from the post of adviser to the President on national security, his office was delivered a package of proposals about how the head of the White house Donald trump could lift sanctions against Russia. In this "peace plan" proposed to take the Crimea is leased by Russia. Ambassador of Ukraine to the United States Valeriy Chaly said that the Ukrainian people's Deputy Andriy Artemenko was not authorized to represent any alternative peace plans , on behalf of Ukraine.
The radical party was excluded Artemenko from their ranks and called upon to surrender the mandate. The Deputy himself says that the representatives of the United States are addressed him.
See also:
Peace plans from Pinchuk and Artemenko. What are the recipes offered for the end of the war in the Donbas
Recall, February 14, Advisor to the President of the United States Donald trump on national security, Michael Flynn resigned amid a scandal involving Russia.
In February, the media learned that Flynn a month before the inauguration of the President of 45 private discussed U.S. sanctions against Russia with the Russian Ambassador to the United States Sergei Kislyak contrary to the statements of the officials of the administration trump.
See also:
"Peace plan" for Ukraine Artemenko considers himself Ukrainian tramp — NYT
In his statement on the dismissal Flynn pointed out that "not fully informed Vice-President Mike Pence and others about his conversations with the Russian Ambassador".
Comments
comments