The militants often take their own lives – Hur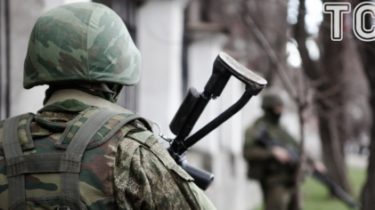 The commanders of the Russian occupation forces to maintain discipline, resort to lynching, beatings and direction to the forefront subordinates who refuse to obey orders.
It is reported by the Main Department of intelligence of the Ministry of defense of Ukraine in Facebook.
"So, the commander of one of divisions 7 separate mechanized infantry brigade (Bryanka) 2 AK suffered grievous injuries to two servicemen for the use of alcoholic beverages. At the same time, this disciplinary practice only exacerbates the contradictions and the level of distrust between officers and subordinates. 4 commanders of separate infantry brigades (Alchevsk) 2 AK, fearing for his own life, under various pretexts avoid of stay with personnel at the cutting edge in night time", – stated in the message.
See also:
Militants "DNR" fired on their own positions, killing a dozen of his
In militant cases of suicides. In particular, "command 9 private infantry assault Marines (Novoazovsk) 1 AK tries to hide the suicide of a soldier using a grenade through documentation of his release the previous number."
February 24, had committed suicide servicemen from the separate companies of unmanned aerial vehicles (Donetsk) 1 AK.
In addition, according to the survey, in connection with the increase of non-combat losses during the celebration of the "Day of defender of the Fatherland" command of the militants forbade the dismissal of staff outside the unit and implemented measures to identify and seize unregistered weapons, ammunition and explosive devices.
We will remind, earlier it was reported that on February 23 militants were celebrating the "Day of defender of the Fatherland". Thus the military formations and units of 1 (Donetsk) and 2 (Lugansk) AK armed forces continued massively to use alcoholic drinks and drugs, carrying out tasks on duty. As a result of intoxication militants struck about attacks on their own front line, killing 3 of his, another 11 were paranena.
Comments
comments