The President instructed the Groisman to introduce a scholarship Fund in honor of Heroes of Heavenly Hundred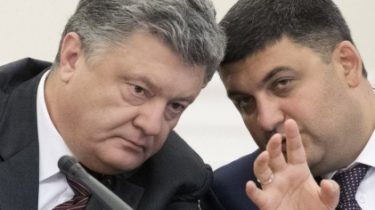 Ukraine's President Petro Poroshenko in a letter to Prime Minister Vladimir Groisman instructed to study the question of the introduction of government scholarships to the best students, young scientists and students in honor of the young Heroes of the Heavenly Hundred.
This was reported in the press center of the President.
"Should the Cabinet of Ministers of Ukraine to study the issue regarding the establishment of state scholarships for the best students, young scientists, students in honor of the youngest of these Heroes (Voytovych Nazar Yurevich, Amendment Yury, Golodnyuk Ustim Vladimirovich, Gurik Roman I., Maksimov Dmitry V.)," – said in a letter to Poroshenko.

The President also considers the possible establishment of scholarships in the educational institutions where he studied or wanted to study the Heroes of the Heavenly hundreds of Sergei Nigoyan, Dmitry Pager, Ivan Tarasyuk, Alexander Plekhanov, Vladislav Zubenko, Basil Moses, Dmitry Chernyavskiy, Igor Kostenko, Sergei Badowski, Yuri Dakowski.
"Given the significant public importance of this issue for national-Patriotic education of youth, I ask You to instruct the relevant Central bodies of Executive power and to take under personal control the solution of the issues raised," – said in a letter to the President.
Recall, the Verkhovna Rada decided to issue a memorial stands dedicated to the heroes of Maidan and the ATO, all schools and universities in the country. The explanatory Memorandum States that the goals and objectives of the adoption act – the honor Ukrainian soldiers – participants of the ATO, informing citizens of Ukraine on the events in the ATO zone, the education of children and youth in the spirit of respect for the Ukrainian Army, a statement of patriotism in the Ukrainian society, promotion of the heroism of the Ukrainian military. As well as the involvement of local governments and educational institutions to raise awareness about the exploits of the Ukrainian military – ATO members.
Comments
comments