Sumar has published a list of MPs who regularly fly to Moscow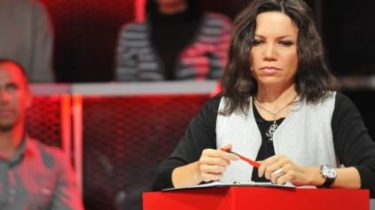 The Chairman of the Verkhovna Rada Committee on freedom of speech and information policy and a member of the faction "people's front" Victoria syumar has published a list of MPs who regularly visit Moscow in war with Russia.
This was reported in the press center of the party "national front".
"Here lists those who for two years past – the years of war with Russia – flying to Minsk, and in most cases, further to Moscow. 59 people's deputies of Ukraine", – she noted.
Popular front
Sumar also said that "some people really fly to Minsk, for example, Irina Gerashchenko, hopko, Andrew Ivanchuk (which in Belarus is even delayed)".
"But I think that Andrey Artemenko, Sergey Lyovochkin, Boyko, Moore, Onishchenko, Kivalov, Derkach, Rabinovich, Taruta and many other not for talks in the Minsk format fly. Rather, it is the "Moscow format" pseudo policy. This is the answer of the Frontier service at my request. Draw your own conclusions," she added.
We will remind, the Ukrainian officials are not averse to doing business in the occupied territories of Donbass, Crimea and in different parts of the Russian Federation. In the unified register of legal entities of the Russian Federation of Russian entrepreneurs meet and people's deputies of Ukraine.
To do business in Russia is not prohibited by law. But to conduct business activities in the occupied territories – it is a criminal matter. Therefore, elected officials are reinsured. If the business is still valid, then it are usually relatives.
Comments
comments