The EU Council approved a mechanism for providing bezveza Georgia, the Ukraine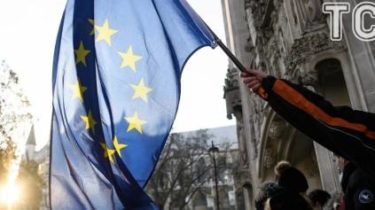 The Council of the European Union adopted a mechanism for temporary suspension of visa-free regime with third countries and the granting of visa-free regime with Georgia.
Tomorrow, February 28, will begin talks on Ukraine, reports UNIAN. The decision was taken today, February 27, at the meeting of the EU Council on transport and energy. The issues related to visa regime, was accepted without discussion.
See also:
The EU Ambassador explained the "injustice" why Georgia will receive "bezviz" before Ukraine
In addition, it is expected that this Tuesday, February 28, in the second half of the day will begin inter-institutional negotiations (the European Parliament, the EU Council and the EU presidency) on granting a visa-free regime to Ukraine.
Recall that on 14 February the European Parliament approved the termination mechanism bezveza with Ukraine. 2 February the European Parliament voted for the introduction of a visa-free regime with Georgia. In turn, 22 February the ambassadors of the European Union approved the mechanism of suspension bezveza with Georgia.
Note the European Parliament's Committee on civil liberties, justice and internal Affairs approved an agreement to provide the citizens of Georgia visa-free access to the Schengen area as early as 12 January.
Comments
comments