140 million euros and more than a million hryvnias of cash: declared that the Minister of energy Nasalik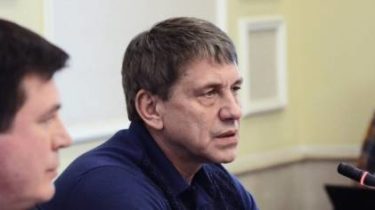 The Minister of energy and coal industry of Ukraine Igor Nasaliki declared their income.
From the published e-Declaration, it follows that cash Nasalik saves 1.4 million UAH, EUR 140 million and 450 thousand dollars.
At the same time more 100 thousand euros, as well as 450 thousand dollars the Minister has in Bank accounts in the "Ukrgasbank".
See also:
Turchinov fill in the Declaration: the Secretary of the NSDC showed two million of revenues
For 2016, the income Kasalica, according to the published Declaration, made 221 987 UAH of salaries in the Ministry of energy (April 2016). But the wife Natalika earned in 2016 941 955 UAH from business activities and 366 382 UAH without specifying the source.
As for cars, the 2016 Nasality purchased two new Mercedes with a total value of 3.8 million UAH. We are talking about Mercedes-Benz S500L 4MATIC 2015 issue (owner specified Igor Nasalik) and Mercedes-Benz 4 MATIC GLE400 2016 release (owner — wife, Guzya Nasalik).
At the same time in the e-return for the 2016 missing Toyota land Cruiser Prado (2007), 1968 Volkswagen CC (2013) declared in 2015.
From the estate Kasalica, some land, a house in Kozin near Kiev on 561 sqm apartment with an area of 287 sq. m in Kiev and an office in the capital.
We will remind, in e-Declaration for 2015 Nasalik indicated the possession of such cash: 4,7 million UAH, 890 thousand and $ 240 thousand euros, which accounted for a total of 33 987 663 UAH at the exchange rate on Tuesday, 1 November 2016.
Comments
comments