Controversial Russian designer Lebedev was denied entry to Ukraine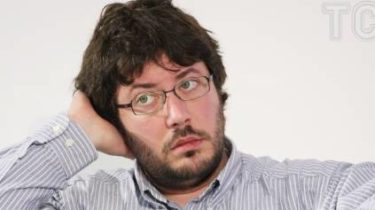 SBU has banned entry to Ukraine well-known Russian designer and blogger Artemy Lebedev, who supported the annexation of the Crimea and visited the occupied Donbass.
In March 2017 the Russians visited Kyiv and held a master class.
Consent it is forbidden to come to Ukraine.
See also:
For the words "Glory to Ukraine!" is a leading Russian designer Artemy Lebedev dismissed the head of Kiev office
"The security service of Ukraine in the interests of ensuring the security of Ukraine decided to ban entry into Ukraine You provided in the request to the citizen of the Russian Federation in connection with the Commission of the activities aimed at causing damage in the field of information security", – stated in the SBU response to a request for information publication "Apostrof" of Lebedev.
Commented on the situation and the designer.
"What can I say about this situation. Oligarchs come and go, but my favorite Ukraine ever will lose the current shameful and destructive power," – he wrote in his blog. Also, he was generous and to the battle, saying that the ban to visit Ukraine.
Earlier, the Studio of the famous Russian designer Artemiy Lebedev has developed a new logo for Russia-occupied Crimea. His creation then have fun in social networks.
Comments
comments