In "Revival," warned the government that because of the scandal with e-Declaration, the donors will leave Ukraine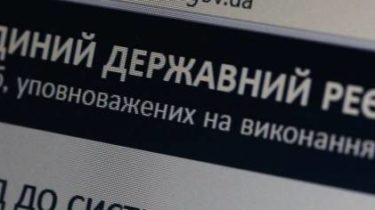 International Fund "Revival" on Friday, March 31, issued a statement regarding recent changes to anti-corruption legislation.
In a statement published on the website of the Foundation, said that because of the ambiguity of the interpretation of the new law of the international funds will refuse to support anti-corruption organizations of Ukraine.
See also:
In Brussels you want to cancel changes to the e-Declaration
"The Verkhovna Rada of Ukraine adopted and the President signed the bill No. 6172 "On amendments to article 3 of the Law of Ukraine "On corruption prevention". The law in its final version contains a number of amendments that have been made contrary to the decision of the relevant Committee, and which have substantially altered the original purpose of the bill, which was aimed at simplification of procedures of electronic Declaration for servicemen," reads the statement.
As emphasized in the Fund, the most controversial are the provisions regarding the filling of e-returns of managers of such public organizations.
"As we says power only heads of anti-corruption public associations are subject to the law. However, the new law extends the requirements of the Declaration on "members of the Supreme management bodies", and in the case of most organizations the highest management body is the General meeting, Congress or the General conference of the organization in which the participation of all members. Therefore the law is able to relate to all members, not just management of the organizations", — explained in the Fund.
See also:
Step back: the U.S. Embassy in Ukraine, commented on e-Declaration of fighters
"The ambiguity in the interpretation of rules of law contrary to the principle of legal certainty and can be used with the unscrupulous purpose of controlling bodies", — said the Fund "Revival".
"In addition, for the first time since independence there is a real danger of the degradation of the democratic image of Ukraine in the world. View plans for assistance to Ukraine from the international donor agencies that support anti-corruption efforts in Ukraine is inevitable and has already begun," — said in a statement.
We will remind, on March 27, the President of Ukraine Petro Poroshenko signed amendments to the law on electronic Declaration. In connection with the new edits, representatives of public associations are obliged to submit reports on their incomes, but soldiers from this need should be free.
These changes have caused outrage among social activists. And European Commissioner for neighbourhood policy and negotiations on expanding Johannes Hahn said about the inadmissibility of the rule according to which anti-corruption activists and their contractors must submit an e-Declaration.
Comments
comments