The payment of pensions in the occupied territories ceased not Ukraine, and Russia — Rozenko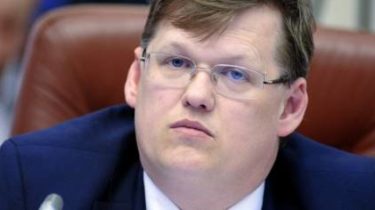 Vice Prime Minister of Ukraine Pavlo Rozenko said that the responsibility for social and humanitarian catastrophe in non-government controlled areas is solely on Russia and its accomplices to terrorists.
About this Rozenko said in an interview with "Mirror of week".
"Ukraine has stopped paying pensions to citizens in the occupied territories, and Russia, which seized them. Full responsibility for social and humanitarian disaster in these areas rests solely on Russia and its accomplices to the terrorists," he said.
See also:
The Russian military has instructed the insurgents "LDNR" to "nationalize" abandoned by the settlers of the apartment – intelligence
At the same time, Rozenko said that does not really correspond to talk about the fact that Ukraine abandoned its social obligations.
"The people who remained on the uncontrolled territories, are entitled to pension payments. Today this right is violated, but not Ukraine, and Russia", — stressed Vice Prime Minister.
Rozenko also explained that people from the occupied territories who want to get social benefits, have to move to a permanent place of residence in the Ukrainian government controlled territory.
"Says the Ukrainian legislation. Here we can control who receives payment, there is no. Who will be in the hands of a Bank card which come the social benefits? If we wouldn't Fund terrorism in the end? This is an absolutely normal position, it is supported by international organizations, and representatives of other countries," he said.
We will remind, the situation in Belarus explained that last year was stopped pension payments to residents of Donbas, who have not passed physical verification and payments for citizens, which had been transmitted to the government the lists of the SBU.
Comments
comments