Wheelchair for 100 thousand UAH and UAH 38 mn cash: declared that Kernes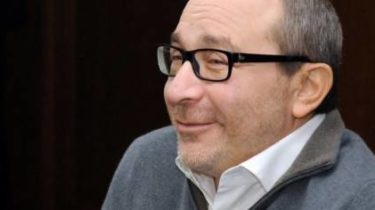 The mayor of Kharkiv Gennady Kernes has published its annual Declaration.
In particular, for 2016, the wages of Kernes made 230 641 UAH, he has also recorded 10 002 830 hryvnias of dividends and 4 839 680 hryvnias from the alienation of securities and corporate rights, said in his e-return for 2016.
See also:
More than half a million hryvnias of income, the car and the icon. That has declared Finance Minister danyluk
In addition, Kernes stated in the Declaration of 11, among which the Rolex wristwatch with the logo of the coat of arms of Kharkov, wheelchair, stroller black with 16-inch wheels, and a seat that rotates, worth 101 607 USD.
Also Kernes declared that 38 million hryvnia cash. In turn in Bank accounts Kernes 7 124 084 hryvnia, 25 122 USD.
See also:
House with 7 squares and more than 40 million in cash. What Kernes had made to the income statement
According to e-Declaration, the mayor of Kharkiv rents a room with an area of 57.3 square meters and the house.
On the eve of the deadline, April 1, when should be registered with all the electronic declarations of officials, the system again failed.
During a meeting of the Cabinet Prime Minister Volodymyr Groysman urged the head of the NAPC Natalia Korchak and other members of the Agency to resign. In turn, Korczak declared that is not going to resign.
Comments
comments