700 agreed 11: Muzhenko told about the reaction of the young military on the offer to leave the area ATO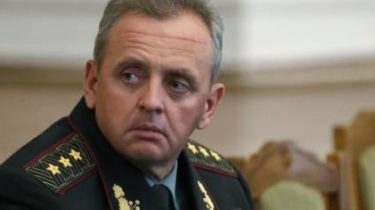 The chief of the General staff of the Armed forces of Ukraine Viktor Muzhenko said that his decision to replace the area of the ATO soldiers under the age of 20 years, with 700 people have supported little more than ten of them.
About this he wrote on his page in Facebook.
See also:
From the beginning, the APU has introduced 12 new generals Muzhenko
"Talk about the patriotism of the young. Decided to replace in the ATO zone all 700 soldiers under the age of 20 years. The results: 11 agreed, others remained," – said Muzhenko.
Earlier, Viktor Muzhenko said that Russia is preparing for the outbreak of hostilities in the East of Ukraine.
Comments
comments