Interpol is an extremely long time to solve the issue of ads in the search Onishchenko – Sytnik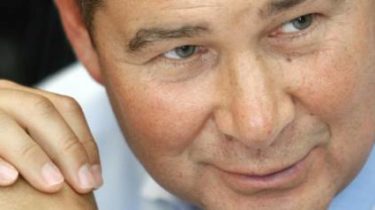 Official information about the release from custody of the mother Deputy Oleksandr Onyshchenko of the National anticorruption Bureau of Ukraine yet.
In an interview with TSN.Tiiny told the head of the NABOO Sytnyk.
In his opinion, even if the Spanish court released Inessa Kadyrov, it does not mean that the case is political.
"The fact of the release from custody does not mean that this case is political… I don't think that's a reason to talk about politicization of the case," said Sitnik.
See also:
During the Skype interview Onishchenko avoided specific answers Holodnitsky
The head of the NAB noted that the main part of the case Onishchenko has been completed, the suspects are familiar with the material. In relation to the main suspect of Alexander Onishchenko, this issue will be addressed separately.
"Now the anti-corruption Prosecutor decide to run in absentia conviction, or will be able to wait for the decision of Interpol. By the way, an extremely long time Interpol tackles the issue of ads in search (Onishchenko)," – said Artem Sytnik.
Comments
comments