The AMC claim that it is not found a "Russian trace" in the tobacco monopoly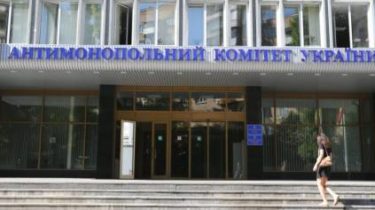 In the Antimonopoly Committee of Ukraine deny accusations of supporting the activities of the tobacco monopoly "Tedis Ukraine". This was stated by the head of AMKU Yury Terentyev at a press conference regarding the search of his office, the correspondent of TSN.
Terentyev assured that conducted its own investigation and did what they could – imposed on the company a fine in the amount of 431 million, which was 1.2% of the annual turnover of the company.
Also the head of AMC said that they had no documents that would confirm that the company's owners – the Russians.
Terentyev said that the investigation shall cooperate and provide all necessary materials. Details of raids reported, citing the secrecy of the investigation. The company "Tedis" is now suing AMC, not agreeing with the penalty.
We will remind, on March 31 morning, the General Prosecutor's office began searches in the Antimonopoly Committee. Prosecutor General Yury Lutsenko reported that the GPU and the military Prosecutor's office exposed the scheme particularly major tax evasion and illegal transfer of billions of hryvnia abroad, including for the financing of terrorists on Donbass.
All the details of the scandal around the company, see the link: help the rebels and the trail of Yanukovych. What is known about tobacco monopoly Kesaeva "Megapolis"
By TSN correspondent Alla Hotsyanovskaya
Comments
comments