Odessa "Barbie" Lukyanova in a new video banned less beautiful people to go out without makeup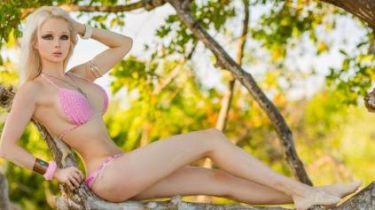 31-year-old Valeria Lukyanova from Odessa, which is called Ukrainian Barbie in your video lashed out at "ugly" women. Reported by the Daily Mail.
In the video the woman said that those who are ugly by nature, must always wear makeup when out of the house because, in her opinion, unkempt appearance is a reflection of the "inner ugliness."
In addition, the actress and fashion icon Sarah Jessica Parker she called a woman whose face like a horse.
Note Lukyanova herself has repeatedly denied accusations that she had plastic surgery, and insisted that she never used Botox.
Subscribers women criticized her for her hard videos.
We will remind, earlier it was reported that Odessa "Barbie" doll will be the killer in a horror movie.
Comments
comments