The white house has officially accused the Assad regime in the chemical attack in Idlib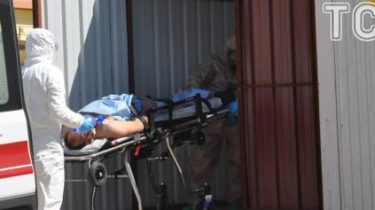 The white house has officially accused the Assad regime in carrying out the chemical attack in the area controlled by the opposition, in the Syrian province of Idlib, during which killed and injured hundreds of people, including civilians and children.
This was stated by the speaker of the administration of Donald trump Sean Spicer, writes UKRINFORM.
"Today's chemical attack in Syria against innocent people, including women and children, must be condemned and can not be ignored civilized world", – said the official representative of the White house.
Spicer also accused the previous administration of President of weakness and indecision against Assad.
"President Obama said in 2012 that sums up the "red line" against use of chemical weapons, but then did nothing," said Spicer.
See also:
The Commission of inquiry, the UN launched an investigation into himataki in Syria
Also the chemical attack will be discussed at the meeting of the UN security Council on 5 April.
Earlier, activists said that the released substance was chlorine, which is not classified as a chemical weapon Convention weapons. Other activists, including British physician Shajul Islam, said that the symptoms were characteristic of sarin gas.
Note, the Syrian opposition accused the army of Bashar al-Assad in the Commission of a gas attack. In turn, a source in the Syrian army said that the army did not use chemical weapons now and in the past.
Activists and journalists are placed in a Network photograph with the consequences of a gas attack.
Comments
comments