In the Parliament called, to allocate additional money for liquidation of consequences of a fire in Balakleya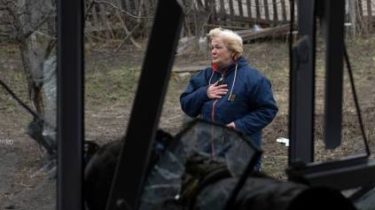 All eight Deputy groups and factions of the Verkhovna Rada of Ukraine appealed to the Prime Minister of Ukraine Volodymyr Groisman with a call to increase the amount of targeted funds from the budget allocated for liquidation of consequences of a fire in Balakleya in Kharkiv region.
The relevant document was made available to TSN.ia.
In the Deputy appeal stated that the Budget has been allocated 100 million hryvnias , and 10 million – from the budget of Kharkiv region. In turn, according to preliminary data of experts, the total losses due to industrial enterprises and farmers three times as much – 300 million hryvnia.
See also:
Video from the drone bombings and scorched earth from the height of bird flight: how balakliia looks now
The text notes that the allocated funds can be used for the restoration of multi-family facilities, schools, kindergartens and other things.
"But, unfortunately, the question remains of housing for families whose homes are destroyed and cannot be repaired – 93 families (about 200 people) were left without shelter", – the statement says.
Therefore, the deputies urged, to allocate funds to provide housing for people left without a roof over your head.
"Given the above, realizing the urgency of the issue appeal to you, dear Vladimir Borisovich (Groisman – Ed.) with a request of allocating earmarked funds to provide housing for residents of the city balakliia, which remained without a roof over their head and means of subsistence," – noted in the document.
Their signatures under it have put the leaders of the BPP, the "people's front" and "Batkivschyna", "Samopomich", the Opposition bloc, the faction of the Radical party Lyashko and Deputy groups "the people's Will" and "Rebirth".
We will remind, on March 23, near the town of Balakleya, Kharkiv region, exploded one of the largest in Ukraine warehouse of ammunition.
On the 24th of March in balakliia fully eliminated the fire in military warehouses. It was reported that the mine site will occur within a month or two. Simultaneously with the process of demining military unit in this area will continue its work.
The Minister of defence of Ukraine Stepan Poltorak announced two versions of the fire. According to him, the explosion occurred due to drone or detonation.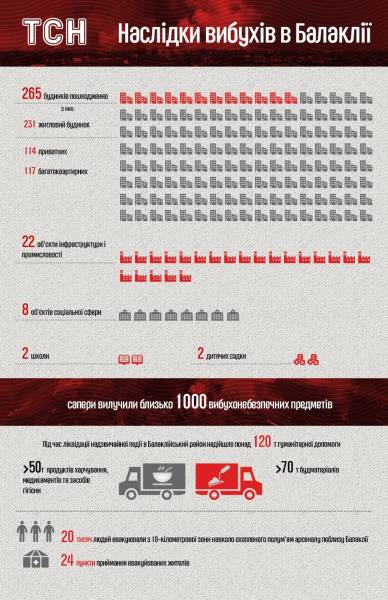 Dnia
Comments
comments