MPs on the controversial speech Korczak in Parliament: "this woman is not perfect" and "woman marketplace"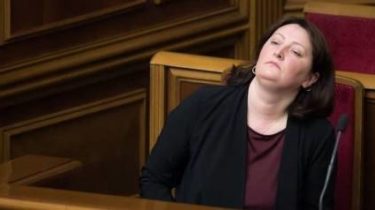 The head of the national Agency for prevention of corruption Natalia Korchak confirmed the writing of myself and other members of the NAPC awards in the amount of 200 thousand hryvnias a month for work. At the same time tested for six months a few declarations of officials blaming those subordinates that were awarded, according to a story TSN.19:30.
The blame for the failures in the electronic system Korczak, as before, imposes on system administrators and planned to sue the supplier in court. Deputies also wondered what prevented NAPC test filed last year of the Declaration, because the Agency for six months only investigated 10 ordinary officials – not a single billionaire, the Agency is not interested. "The first wave is all forgotten. All in the eye and said, Yes, we robbed the country, have made billions and no one will check", – outraged the people's Deputy Mustafa Nayem.
Comments
comments