The curse of the third tranche. The representative of Ukraine to the IMF described the advantages of cooperation with the Fund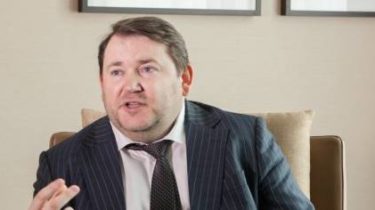 Thanks to the cooperation with the International monetary Fund, Ukraine will be resistant to future economic shocks. Kiev has received from the IMF a loan of 1 billion dollars, breaking the so-called curse of the third tranche.
In an interview with "New time" said the Deputy Executive Director of the IMF from Ukraine Vladyslav Rashkovan. At the time, he was Deputy head of the national Bank of Ukraine Valeria Gontareva.
"IMF policies aimed at maintaining sustainable growth not only in individual countries but also worldwide. But the risks of each, even a small country it is important to understand and reduce — again to the overall peace and growth. And Ukraine is not small country, and now the Fund really are closely monitoring the situation in Kiev," said Rashkovan.
See also:
The Ministry of Finance of Ukraine published the full text of the Memorandum with the IMF
Cooperation with the IMF helped Ukraine to stabilize the economic situation.
"The exchange rate is floating and does not create problems in international trade. The balance of payments deficit has fallen three times. Returned confidence to the banking system — banks capitalized, liquid, and the weak and left the market. Resolved the issues of distortions in energy policy," he listed Rashkovan.
Ukraine have never complied with the recommendations of the IMF.
"Is that enough? No. Because of the inaction in the first two decades of independence, now we have a long way to go for structural reforms. Time for a long-awaited pension and tax reforms, to launch the land market, to carry out deregulation of the economy and its privatization, including through privatization, lending to the economy, to liberalize the foreign exchange market. All this will make Ukraine to respond to future shocks. In good weather, in terms of macro stability, with strong institutions of governance and adequate economic policies of the IMF do not really need. We come to this? Depends only on us," said Rashkovan.
We will remind, the IMF downgraded the growth forecast of Ukraine's GDP.
Comments
comments