Clinton urged to bomb airfields Assad in Syria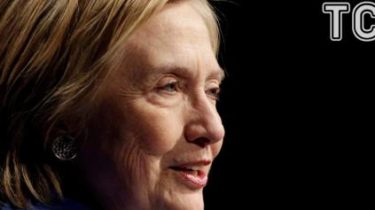 To stop the raids of Bashar al-Assad on civilians and civilian infrastructure, and to prevent re-use of prohibited chemical weapons from the air, the US should bring down its airports.
This was stated by former presidential candidate Hillary Clinton, reports CNN.
She is convinced that the US needs to force Assad to stop bombing his own people.
Clinton also expressed his belief in the need to establish in Syria a zone, forbidden for flights, and be more willing to confront the Assad regime.
See also:
As a result of a U.S. strike on Syria suffered by the aircraft and the infrastructure of the airport shirt – NBC
Recall that the US began air strikes on Syria.
The area of destruction is small in scale. About 50 cruise missiles "Tomahawk" was released, the US Armed forces on the bases of government troops near the city of HOMS in Syria.
We will remind that earlier the US President Donald trump said that he is considering a military response to a chemical attack in Syria.
About it reports CNN with reference to own sources.
"The source said that the President has not yet made a firm decision, but said that he had discussed possible action with the Pentagon chief by Mattis", – stated in the message.
According to the source channel, trump relied on the opinion of the head of the Pentagon.
We will remind, the Syrian Idlib came under a gas attack: among the dozens of the dead are children. According to recent reports, killed at least 72 people. During the air strikes was released toxic gas. For gas many people uduvilaa or passing out some of his mouth was foaming.
However, according to others, the dead may be about a hundred wounded – more than 150. Sources among physicians and other activists have confirmed that one of the suburbs of Khan Shaykhun was shelled with a material similar to gas. It causes suffocation and other symptoms, such as shortness of breath, narrowing of the retina, pallor, and General spasm.
In the Russian defense Ministry said that the chemical attack in Syria in Khan Sheyhun arose because of a gas leak in the warehouses of the Syrian rebels after they were fired by the aircraft of the Syrian government.
Comments
comments