Trump offered to kill the leader of North Korea – NBC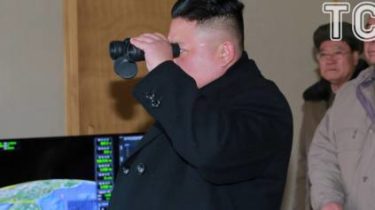 The national security Council, the U.S. proposed to the President of the United States Donald Trump methods of influence on North Korea among them — the murder of the head of the DPRK, the deployment of nuclear weapons in South Korea and shipping it to North Korea subversive groups.
About it reports NBC, citing several high-ranking intelligence and military officials.
Both the first scenario are part of a plan to accelerate the revision policy of North Korea, which had been prepared before the meeting trump with the head of China XI Jinping.
The white house hopes that China will be able to more actively influence the policy of the DPRK through diplomacy and the expansion of sanctions. However, if it will not stop the authorities to build a nuclear capability, the United States can move to fundamentally different steps.
See also:
USA identified, which unsuccessfully launched a missile of the DPRK
Recall that the United States will defend itself and its allies by using "full-spectrum military capabilities" before the face of North Korean threats, said the President of the United States Donald trump during a telephone conversation with Prime Minister of Japan Shinzo Abe.
Comments
comments