Groysman expects from decentralization of economic growth of Ukraine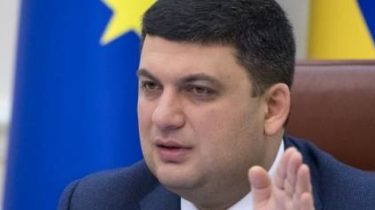 Prime Minister of Ukraine Volodymyr Hroisman expects that they initiated three years ago, the decentralization reform will have a significant impact on economic growth of Ukraine.
He stated this on his page in Facebook.
"Excessive centralization of power was one of the critical reasons for the slow economic development of Ukraine", – said Groisman.
According to him, any attempt to accelerate the development without the active involvement of local self-government, without creating incentives for local economic development was not given would result.
"Therefore initiated by me three years ago, the reform which I am very proud of the decentralization reform, I expect now also a significant impact on economic growth of Ukraine", – summed up Groisman.
See also:
USAID to allocate $ 142 million to help Ukraine in the energy sector, decentralization and judicial reform
We will remind that the President of Ukraine Petro Poroshenko stressed the importance of continued decentralization in the state, which greatly enhances local community development.
"The first reports we have from local governments, already clearly show that when we transfer the rights and financial resources, and the responsibility of local authorities greatly increases," he said.
Comments
comments