In a Soviet tank, which was purchased on eBay, found gold bullion worth millions of dollars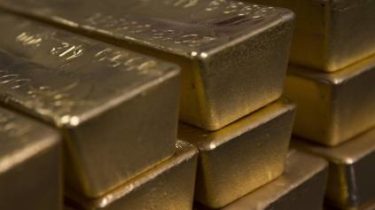 55-year-old British collector Nick Mead found in a Soviet tank T-54, purchased on eBay, five gold bars worth $ 2.5 million.
It is reported by The Sun.
He bought a tank on eBay for 37 thousand dollars. Together with the mechanic Todd Chamberlain, he discovered in the fuel tank tank gold bullion. The collector called the police, who confiscated his expensive discovery under the bill.
"Let me return the gold, but I have my gorgeous tank," he says.
Note that the tank, which he bought, belonged to the armed forces of Iraq, war machine was involved in the Gulf war of 1990-1991 was captured by the troops of the international coalition, which included Britain and.
The collector said that the gold in the compartment for fuel could hide the Iraqi military.
It is known that the Soviet Union in the years 1959-1968 delivered to Iraq about 300 medium tanks T-54, which subsequently participated in military conflicts in the region.
See also:
Archaeologists have found dental fillings, of which 13 thousand years
We will remind that earlier in Sierra Leone, in Western Africa, Christian pastor Emmanuel Momo found one of the largest diamonds in the world.
Stone carat weight 709 male found in the Kono district.
First, it showed the country's President Ernest Koroma, now a diamond locked in the vault of the Central Bank in Sierra Leone in Freetown. In the ranking of the 20 largest diamonds in the world, this stone has occupied 13-e a place.
Comments
comments