Kolomoisky responded to the accusations Gontareva the video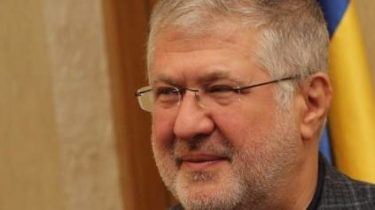 Dnia turned to a former co-owner of "Privat" Igor Kolomoisky to comment on the accusations of the head of the NBU on the eve of nationalization, the management of the Bank brought him 16 billion.
In response Kolomoisky sent the video follows. No other comments followed.
Recall, 10 April, at the farewell press conference on the occasion of his dismissal, the head of national Bank Valeria Gontareva said that in the last night before the nationalization of "PrivatBank" of financial institutions brought more than 16 billion hryvnia.
She said that thorough checking in "PrivatBank" found that corporate loans to related parties amounted to 97%, as previously thought, and 100%. Therefore, the government will need to re-capitalize the financial institution.
Detailed official results of the audit of "PrivatBank" in NBU promise to publish in late April or early may.
The head of the NBU also noted that a former shareholder of "PrivatBank" Igor Kolomoisky gave personal guarantees for the implementation of the program Bank, but "this program nor the managers nor the shareholders of the Bank had not complied with".
Comments
comments