In mattresses and socks: MPs told where you hide cash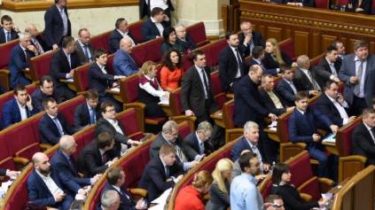 Where members keep their honestly earned thousands of dollars, long to remember the numbers and surrender the storage space by TSN correspondent Daria Happy. Not all agreed to take their bloodhounds, someone made a joke and it said:
"In the basket" – with a laugh replied Boryslav Rozenblat.
"I can't tell you. It's a mystery. So the robbers came? Well, it's crazy you can go," didn't want to share Serhiy Rybalka.
"Mattresses of course! Part of the mattresses, some in socks. I have a Bank cell, now somewhere less than 200 thousand hryvnia," – said Oleksandr Chernenko.
"700 thousand dollars, probably. I do not hold banking institutions, I don't keep them at home," – said Sergey Vlasenko, noting that "including" money kept the woman he loved.
"In the pocket" and "glass jar" hiding funds Anton Kisse. Buried banks "throughout the Odessa area and not only."
"My sberezhenia in us dollars, a year ago, I sold the apartment and let us be Frank – to be sure that the hryvnia will be stable, is not necessary. I have a 73 thousand dollars", – said Olena Sotnyk, adding that the funds in the Deposit box and the key only she has.
Recently, officials reported on their income in e-filing. What changes in the declarations of the Cabinet, see the article: Who is the richest Minister in Ukraine and the officials surprise in their declarations.
Comments
comments