In Europe cannot be safe until Russia will not stop belligerent foreign policy – Ministry of foreign Affairs of Ukraine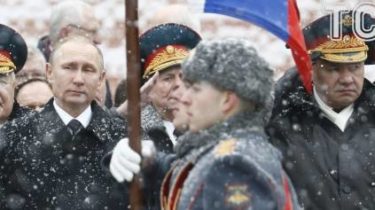 Ukraine welcomed the approval by the Ministers of foreign Affairs of the States of the G7 joint statementin which they showed support for the independence, sovereignty and territorial integrity of Ukraine and determination to urge Russia to stop the aggression against Ukraine.
This is stated on the website of the Ukrainian foreign Ministry.
"In Europe cannot be security and stability, while Russia will not stop belligerent foreign policy that aims at boundary changes and restore the sphere of influence similar to those that existed during the cold war. Only full respect for international law and implementation of agreements can lead to a peaceful settlement of the conflict", – said in a statement.
Ukrainian diplomats underline that Russia bears full responsibility for the deteriorating security situation and the horrible situation of human rights in the occupied territories of Donbass and Crimea.
In approving the Ukrainian foreign Ministry responded to the position of the G7 in relation to the condemnation of the illegal attempts of Russia's annexation of the Autonomous Republic of Crimea and Sevastopol, which led to the repression, many human rights violations and discrimination against the Crimean Tatars and ethnic Ukrainians.
The Ministry of foreign Affairs of Ukraine believes that the militarization of the Crimean Peninsula and its use in the interests of military operations of Russia in Syria poses a serious threat to European security.
"We also welcome the confirmation from the "Big Seven" commitment to the full implementation of the Minsk agreements and the recognition that Russia must fulfill their commitments to cease fire, withdraw its troops from Ukraine and to return the Ukrainian control over the state border. We recognize and appreciate the position of the "Big Seven" on the extension of the sanctions until that time, until Russia will not leave Ukraine", – summed up the Ukrainian diplomats.
See also:
The Secretary of state has put forward Russia the ultimatum before the meeting with Putin
We will remind that it became known when the court will announce a decision on the claim of Ukraine against Russia. The President of the court, Ronnie Abraham read the decision at a public meeting, which will take place at 15:00 at the peace Palace (the official residence of the International court of justice – ed) in the Hague.
Comments
comments