In Kiev is a search of the research center in the case of the "peace plan" Artemenko media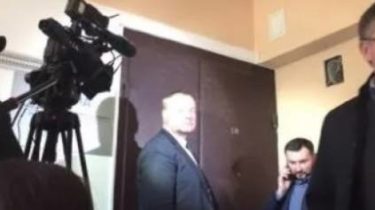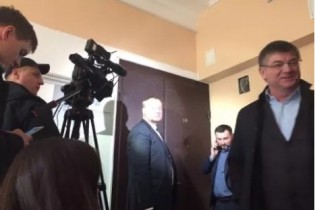 In the premises of the International centre for policy studies in Kiev the Prosecutor's office of ARC conducts a search.
According to information, investigative actions take place in the investigation of the Affairs of the people's Deputy Andriy Artemenko, who earlier alleged earlier handed the former adviser to President Donald trump, Michael Flynn the normalization of relations between Ukraine and Russia to cancel sanctions.
About it reports "Ukrainian truth".
According to Artemenko, the investigators believe that ICPS has developed a "peace plan" that got the United States.
The owner of the office which is rented by ICPS, Gennady Balashov. To the place called the police and landlord to legally get inside.
See also:
MP Artemenko confirmed that is canadian and Ukrainian citizenship
We will remind, earlier known newspaper the New York Times reported that a week before Michael Flynn resigned from the post of adviser to the President on national security, his office was delivered a package of proposals about how the head of the White house Donald trump could lift sanctions against Russia. In this "peace plan" proposed to take the Crimea is leased by Russia. According to the publication, in the drafting of the document took part the Deputy of the Verkhovna Rada of Ukraine Andrey Artemenko member of the faction of the Radical party. In the plan, in particular, contain requirements on the withdrawal of Russian troops from Eastern Ukraine. Ukrainian voters also proposed a referendum to decide, be handed over to Russia the Crimea in rent for 50 or 100 years. Ambassador of Ukraine to the United States Valeriy Chaly said that the Ukrainian people's Deputy Andriy Artemenko not authorized to represent any alternative peace plans , on behalf of Ukraine.
The radical party was excluded Artemenko from their ranks and called upon to surrender the mandate. The Deputy himself says that the representatives of the United States are addressed him. The Prosecutor's office of Autonomous Republic of Crimea amounted to a suspicion on the people's Deputy Andrey Artemenko with article 111 part 1 of the Criminal code of Ukraine – treason.
Comments
comments