In Kiev on the site of the monument to Lenin will appear rosemary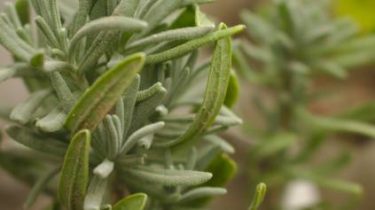 From 3 to 17 may an empty pedestal on which once stood the statue of Lenin, will cover living rosemary.
It is reported by BBC Russian.
It is reported that the money for the project agreed with the city authorities allocated public Fund "Isolation".
Mexican artist proposes to apply to the healing forces of nature and "neutralize the ideological tensions surrounding the pedestal".
According to the author of the project, the rosemary needs to address this tension.
"I think it is symbolic that the popular vote was elected project, which emphasized the idea of purification through a complex nature in many ways, the place where during the Second world war, stood the gallows, and later – a monument to Lenin. This choice is also evidenced by the fact that Kiev did not have enough green areas in the city center", – said the curator of the project "Public agreement 2017" Catherine Filuk.
See also:
In Ukraine for the first time, sold the monument to Lenin for more than 250 thousand hryvnia
We will remind, in Kharkov on Lenin's place may be a new controversial monument. Kharkov activists protested the project of the monument, which the city government plans to install in Liberty square. Against unexpected architectural solution has already filed a lawsuit. Researcher of the history of architecture Andrey Paramonov proves that monuments in a single architectural ensemble of independence of 1930-ies was not provided at all, but in 1963 it appeared the monument to Lenin.
After the revolution of Dignity, it was demolished and the area returned to its historical appearance. However, the townspeople were happy about this long – now in the place of the leader of the Bolsheviks may receive the composition to Stella and angel. Conditions of the contest and the winner disturb a considerable number of Kharkiv.
Comments
comments