Russia has decided to capitalize sanctions, the Bank for investment projects in the Crimea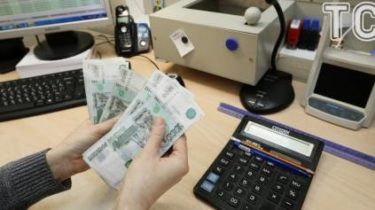 Russian national commercial Bank (RNCB) with headquarters in Simferopol, occupied Crimea , the Russian government increased the authorized capital by 15 billion rubles. The money will be spent on investment projects requested by Russia Peninsula.
The corresponding decree was signed by Prime Minister Dmitry Medvedev, writes "Vedomosti".
The share capital increase will occur due to the placement of additional shares, which shall acquire ownership of Russia. The provision for this is provided in the budget for 2017-2019.
In the documents accompanying the order indicated that MCB is not enough money to Fund projects worth more than 5 billion rubles. At the same time, the construction of power plants, waste treatment plants, the new terminal of the international airport in Simferopol "includes the lending of each of these projects for more than 7-10 billion rubles."
Recall that MCB is now under Western sanctions. Previously, the Bank was the "granddaughter" of the Russian VTB, a 60.9% owned by the state. "Mom" was RNCB "Bank of Moscow", which was attached to VTB, and the MCB after the annexation of Crimea was "an orphan" – sell it, thus the parent was trying to avoid Western sanctions.
Russian national commercial Bank is one of the largest in the occupied Crimea, serving 1.4 million individuals and about 40 thousand enterprises. As of March 1, 2017 MCB occupied 71 place in terms of assets among all Russian banks.
Earlier, sources of "Vedomosti" reported that "Alfa-Bank" have to repay the state aid 63 mlrd rubles. This money, in addition to MCB, you want to aim for the recapitalization of "Rosselkhozbank" and "GenBank".
Comments
comments