In Thailand the snake flew into the Internet cafe and bit the man on his ass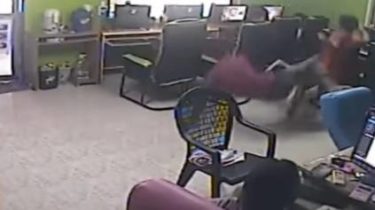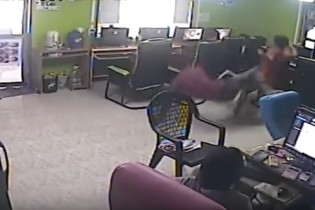 In the Internet appeared the video of the snake, which literally flew into the computer room and was bitten by a frightened man in a soft spot. Reported by the Daily Mail.
So, in the video the snake supposedly appears out of nowhere, flies into the hole in the door and bites the man who tries to get away from it, for the priest. The sharp teeth of the snake has eaten so much that the man had to fall on the floor and beat her.
A snake that attacked a man, is not poisonous. It kills by strangulation. However, users noted that it was a horrible experience.
We will remind, earlier it was reported that the boy from the US found one of the most dangerous snakes on the planet in their own restroom.
Comments
comments