The start of the barbecue season: how much meat before Easter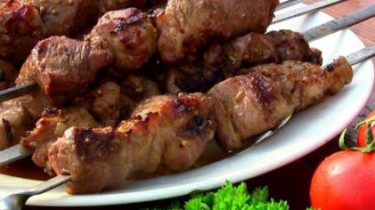 Sunday, may 16, ends with lent. Therefore, Ukrainians who adhered to finally be able to eat meat. Sausage, smoked chicken, barbecue, pork – all of this will be on the holiday table. But doctors warn that the fast be broken carefully. Meanwhile the sellers before Easter traditionally raised meat prices.
In the capital market say that the cost increased by only 5 UAH per kilogram and only pork. Flesh without bones is 120 UAH per kilogram, fin – 70 UAH, fat – 50-60 UAH. This is stated in the plot program "snidanok z "1+1".
But beef is on the opposite bazaars before Easter are a bit cheaper. For a quality pound a piece is about 100 UAH. The ribs two times cheaper – 50-60 UAH.
Not changed the price in stores. In the supermarket pork is an average of 70-100 UAH, and beef – 100-120 UAH.
The most popular among Ukrainians chicken its price keeps stable within 43 UAH per kilogram. Home – more.
Not to change the price of meat and after Easter. Experts say that the price of this product is stabilized. At least for a few weeks. So on May holidays Ukrainians can also focus on today's price tags.
Comments
comments