Ukraine filed with the ECHR unprecedented new evidence on the case of Russian annexation of the Crimea – Petrenko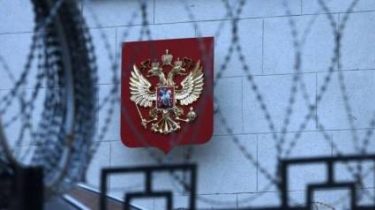 Ukraine lodged with the European court of human rights additional materials on the case of Russia's violation of human rights during the annexation of Crimea.
This was stated by justice Minister Pavel Petrenko, reports "Interfax-Ukraine".
"Over the past few months we have done a great job on the training and supply additional explanations for first to the Crimean case. There are a number of facts and evidence, a completely new and unprecedented, which we plan to announce in terms of what I can say according to the regulations of the ECHR", – he stressed.
According to Petrenko, Ukraine provided evidence "the Russians lie and deny are almost there".
Recall that in 2014 Ukraine has filed five lawsuits in the ECHR against Russia for the annexation of Crimea and the fighting in the Donbass. The Ministry of justice announced the filing of the sixth complaint to the European court.
In turn rigidly Amnesty International reported on human rights in Crimea. Annual report on compliance and violation of human rights announced the organization Amnesty International in Ukraine.
It notes on systematic repression, prohibition of Assembly and limit freedom of speech in Crimea. Human rights activists state that the self-proclaimed Crimean government pursues those who disagree with its actions sympathizers of Ukraine. First of all, for its position suffers from the Crimean Tatar community, noted in an international organization. People disappear, the leaders are carrying out searches, the ongoing politically motivated arrests. Defenders is also concerned about the closure of the Crimean Tatar channel ATR and the desire of the so-called "Prosecutor of Crimea" to ban the Mejlis of the collegiate body of the Crimean Tatars.
Comments
comments