Ore to the steel plant in the occupied Donbas, Russia will supply through the state Agency – media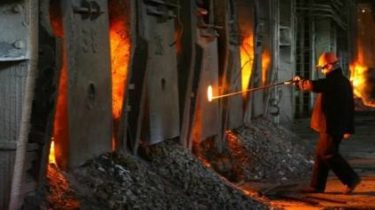 Iron ore for "nationalized" steel plants in the occupied Donbas Russia delivers through its state Agency Rosrezerv, which in turn gets it from the Kovdor mining and processing plant (GOK), which is a holding company "EuroChem" businessman Andrey Melnichenko.
Sources RBC reported that since April, monthly mine will ship 15-30 thousand tons of iron ore at the station "Cherepovets-2" (Volgograd region, Russia) for reserve. From there the ore through the station, "assumption" (Rostov region) will be transported to occupied Donbas.
Transport be undertaken by the company "Russian Railways" ("RZD"), which has already provided a 25 percent discount on iron ore from the station "Cherepovets-2" to the station "assumption".
A source at one of the metallurgical enterprises in the occupied Donbas reported that the overhead of the company "RZD logistics" provided that the ultimate consignee is the Enakievo metallurgical plant, which the militants took the businessman Rinat Akhmetov. It is also reported that on the territory of the plant has already driven the cars of "Russian Railways".
Russian Railways has also provided a 25 percent discount on the transportation of iron ore on a different route – from station "Solikamsk-Commodity" (Karelia) to the station "Liski" (Voronezh region), which is located near the border of Russia and occupied part of the Luhansk region of Ukraine. So Kovdorsky GOK may not be the only supplier of raw materials in the occupied Donbass. Earlier it was reported that these supplies can carry out with the Russian enterprises "Severstal" Alexey Mordashov and "metalloinvest" Alisher Usmanov.
Market expert, Director of corporate ratings ACRA Maxim Hudalov suggested that iron ore for "nationalized" in the Donbas metallurgical plants "collected gradually from all", since holding companies are working on long-term contracts and therefore are unable to allocate large amounts of ore, including to the reserve.
Note that the reserve is responsible for ensuring the mobilization needs of the Russian Federation and for provision of humanitarian assistance. And almost all information about his activities classified as state secrets. Therefore, the Reserve has refused to explain why do the stocks of iron ore.
Comments
comments