Putin wants to launch an electronic system for tracking the movement of goods from Ukraine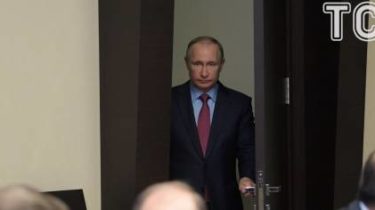 Russian President Vladimir Putin proposed to create an electronic system that would track the movement of Ukrainian goods in the countries of the Eurasian economic Union – Russia, Belarus, Kazakhstan, Armenia and Kyrgyzstan.
About Putin said at a meeting in Bishkek, the presidents of the EurAsEC countries, UNIAN reports.
"Another element of strengthening the Eurasian economic Union is the combination of our information systems, our government agencies, primarily customs services, with the aim of establishing a mechanism to monitor the movement of goods throughout the territory of the Union. This would give the opportunity to improve the solution to such problematic issues for the transit of goods from third countries, including Ukraine", – said Putin.
The Russian President said that the heads of countries-members of Eurasian economic community has repeatedly "discussed" and came to the conclusion that the introduction of electronic tracking of goods and would help "our partners who are outside the Union."
Recall that mutual trade restrictions Russia and Ukraine imposed in early 2016. The first was Russia, which did not like that 1 January 2016 launched a free trade area between Ukraine and the EU. Russian began to skip Ukrainian goods not only on its territory, but also restricted their transit.
In July 2016, Russia extended the policy of trade restrictions, closing the transit of Ukrainian goods through its territory towards third countries, especially Kazakhstan and Kyrgyzstan.
13 Feb Ukraine in the framework of its membership in the World trade organization has filed a lawsuit against Russia in that it had imposed in 2016 numerous transit restrictions on Ukrainian goods.
Comments
comments