SBU will investigate the matter Golubina COP, who is accused of separatism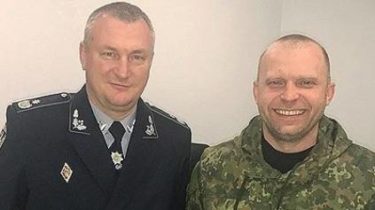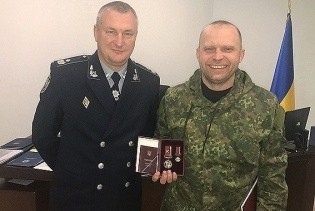 SBU took to the investigation, the statement of the people's Deputy Igor Lutsenko regarding the Colonel of police Yury Golubina, which denounced its ties with separatists.
About the MP said in Facebook.
According to the document investigation Department of the SBU in the execution of the decision of Shevchenkovsky court of Kiev has made the information in ERDR on the criminal violation on the basis of the statement of Lutsenko, the Commission Golubina of violation under article 111 of the Criminal code (high treason) and the beginning of the pre-trial rossland.
Earlier, the MP pointed to the involvement of the police murder of Ukrainian soldiers in Karlovka. Also one of the leaders of "DNR" Alexander Khodakovsky said that Goluban – a former militant of the Vostok battalion. He released a video, which allegedly, Goluban near the terrorists, who seized part of the Donbass.
We will remind, Yury Goluba spoke from the rostrum of the Verkhovna Rada on collision with the people's Deputy Vladimir Parasyuk in Slavyansk: then the participants of the blockade were trying to drive through roadblocks.
After clashes Ukraine's President Petro Poroshenko has awarded Golubina the order "For merits" III degree.
Comments
comments